The conference will be held at the Hotel Crescent in Akiu/Sendai. Akiu is one of the famous hot springs near Sendai City. Visiting hot springs to enjoy their waters is the great pleasures of traveling in Japan.
Accommodations will be available at several hotels of different categories in Akiu/Sendai. However, we strongly recommend the contributors to stay at the Hotel Crescent for your convenience.
ISGLP participants can reserve a room of these hotels from website.
AKIU RESORT HOTEL CRESCENT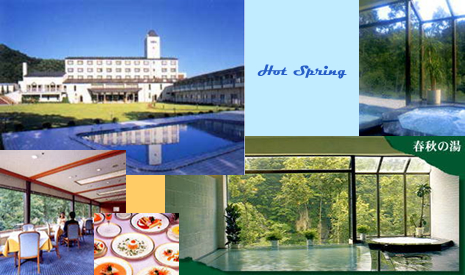 Japanese Homepage
Address :
1-2, Namesawa, Aza, Yumoto, Akiu-cyo, Taihaku-ku, Sendai,Miyagi, 982-0241
Tel / Fax :
+81-22-397-3111 / +81-22-397-2215
Access :
♦Access to Sendai Airport / Station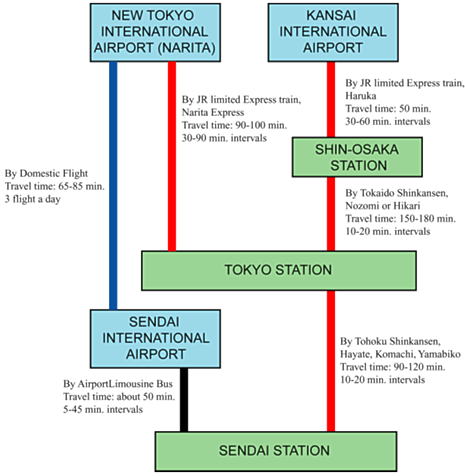 ♦From Tokyo Station
Take JR line(Shinkansen) to Sendai. (1h 45min.)
♦Sendai Station (Bus Stop)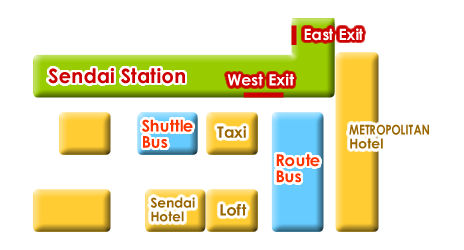 ♦From Sendai Station
Free shuttle bus of Crescent hotel departs from the bus stop at the west exit of Sendai Sta. Departs at 11:00 & 16:00 only. (Reservation is necessary) Bus stop is located between a rotary and a taxi stand. Route bus departs from No.8 bus stop. Take the bus going to Akiu Shinrin Sports park. (50 min. ) Get off at Akiu Shinrin Sports Koen, that is the last stop.